Buddhism & Sexuality – Online
With Julie Regan, Ph.D., Dr. Nicole Willock and Pema Khandro
March 3 - 5, 2023
Buddhism & Sexuality
Online: March 3-5th, 2023: 9am-12pm PST / 12-3pm EST
Join Pema Khandro and a group of esteemed Buddhist Studies scholars for an exploration of the history of Buddhist Sexualities from celibacy, to sacred sexuality in Buddhist Tantra and a simple approach to embodied integration with nature in Dzogchen.
---
TUITION
General Tuition: $210
50% Discount for Snow Lion Members, Free with All Access Pass
*Apply Member Codes at checkout for Membership Discounts
---
Financial Aid
Financial aid scholarships are available.
The course costs are set at a minimum fee already, with financial aid built into all tuition rates. Because we are a non-profit organization, the costs of all activities and overhead of our organization must be covered by the participants of the courses or donations and all courses are offered at below cost. For those who are experiencing genuine financial hardship and wish to enroll in the course, Financial Aid applications are available.
Financial Aid Scholarships are 50% discount off of the course
Applications must be received in advance: Financial Aid Application (link)
Leaders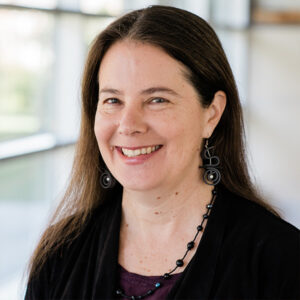 Julie Regan, Ph.D.
Dr. Julie Regan was first introduced to Asian religions as an undergraduate student of Comparative Literature at Brown University, where she subsequently earned her MFA in Literary Arts. After several years devoted to writing fiction and plays, and teaching writing, she decided to pursue a Ph.D. at Harvard University to deepen her understanding of Buddhist literary traditions and their relationship to bodily practice. Her secondary fields are Religion, Gender and Culture and Comparative Literature, and her scholarship takes an interdisciplinary approach to reading a variety of texts, performances and rituals, from early Sanskrit court poetry to acts of self-immolation in…
Learn more about Julie Regan, Ph.D.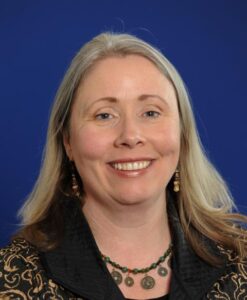 Dr. Nicole Willock
Nicole Willock is an associate professor of Asian Religions at Old Dominion University in Norfolk, Virginia. Translating from Tibetan and Chinese languages, her research focuses on the intersections of Tibetan literature, especially poetics, and intellectual history. She is the recipient of FLAS fellowships, the Fulbright-Hays DDRA, and the American Council of Learned Societies' (ACLS) Robert H.N. Ho Family Foundation Research Fellowship in Buddhist Studies. Her articles include "Thu'u bkwan's Literary Adaptations of the Life of Dgongs pa rab gsal" (2014); "Maps and Territory in the 1950s: The Writing of the Dan tig dkar chag—A Guide to Dan tig Monastery," (2016) and "'Avadāna of Silver Flowers:' A Discussion…
Learn more about Dr. Nicole Willock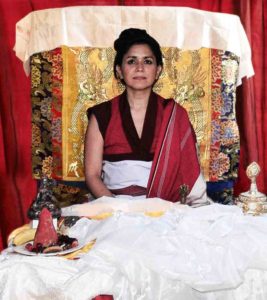 Pema Khandro
Pema Khandro is an internationally renowned teacher and scholar of Buddhist philosophy. Ordained in the Nyingma lineage, enthroned as a tulku, and trained as an academic, her teachings celebrate the dynamic coalescence of tradition and the modern context. She is the founder of Ngakpa International and its three projects: The Buddhist Studies Institute, Dakini Mountain and the Yogic Medicine Institute. In her work as a Buddhist teacher she is an authorized Lama and lineage holder of the Nyingma and Kagyu traditions and was enthroned to carry on the lineage of her predecessor, the first Pema Khandro, an early twentieth century…
Learn more about Pema Khandro